Its quiet appalling to see advanced countries still debating over the concepts of climate change and global warming. But then one should not be completely flabbergasted as the arguments has now gone political from every direction.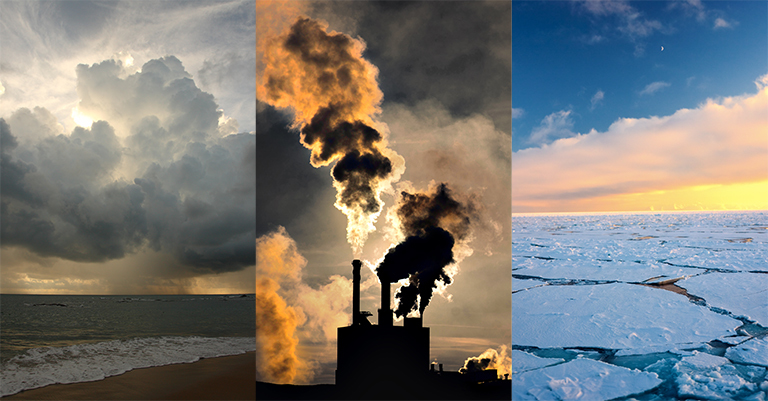 Today, countries that are known for opposing the campaign to check this global phenomenon are usually highly industrialized, and are of course (obviously) profit driven, with chains of business empires scattered across the resource-rich regions on this planet. All efforts to get them involved in the movement is likely to as usual end as a waste. Neither are they worried that the effects of climate change is seriously pounding their cities and towns.
Meanwhile, Global Warming (also known as climate change) is the observed century-scale rise in the average temperature of the Earth's climate system and its related effects. Scientific evidence shows that the climate system is warming.  According to a report by Intergovernmental Panel on Climate Change (IPCC), It is extremely likely that human influence has been the dominant cause of the observed warming since the mid-20th century.
In June, President Trump openly condemned the view that climate change is real, calling it a hoax. He also refused to sign the Paris Accord. As you are reading this, the United States is overtaken by Huricane Harvey, an active weakening tropical cyclone that is causing unprecedented and catastrophic flooding in southeastern Texas. It was the first major hurricane to make landfall in the United States since Wilma in 2005, ending a record 12-year period with no hurricanes of Category 3 intensity or higher making landfall in the United States. It has gradually moved away from Texas to neighboring States.
CNN yesterday confirmed the deaths of 40 people in Harvey's aftermath. The latest victim has been as 61-year-old Clementine Thomas, who died due to floodwaters in Newton County, Texas, according to Sheriff Bill Rowles. Newton County is northeast of Beaumont, Texas, and north of Orange along the Louisiana border.
Will this deadly storm wake the President up? We will find out in the nearest future